It's Time for Another SMP Law Sponsor Night at the Over "N" Under Club!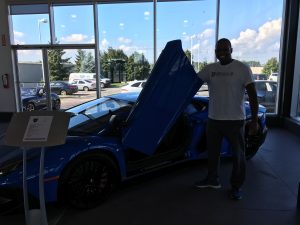 SMP Law Sponsor night is September 23rd! Come on out and join us to see some amazing cars!
The Over "N" Under Car Club is a group of Car Enthusiasts who come together to enjoy the classic, antique, muscle, hotrods, street rods, Pro Street and even some very unique Motorcycles.
Where:
Leon's
McLaughlin Corners West
10081 McLaughlin Rd. N.
Brampton, Ontario
The car show runs from 4pm until dusk.
Here are some pics from our first sponsor night!
Contact us anytime at SMP Law to help SiMPlify your legal matter at 905-565-9494 or email info@smplaw.ca if you have any questions or would like to book an appointment to meet and discuss your situation and how we can help.