It's Hockey Time! The OHL Steelheads are ready for a great season and SMP Law will be there!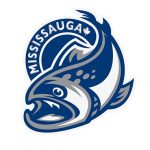 SMP Law is getting ready to host our sponsor night for the Ontario Hockey League Mississauga Steelheads on November 30, 2018 at the Paramount Fine Foods Centre, formerly known as the Hershey Centre.
We want to share this night with you, so every week beginning September 24, 2018 until the game on November 30, 2018, we will be giving away 4 red level tickets so you can come and help us cheer on the Steelheads. All you have to do to win tickets to the game is to follow and retweet us on Twitter. The first winner will be announced on Twitter on September 28, 2018 and then every Friday after that until game night.
We look forward to seeing you there! Fear the Fish!
Contact us anytime at SMP Law to help SiMPlify your legal matter at 905-565-9494 or email info@smplaw.ca if you have any questions or would like to book an appointment to meet and discuss your situation and how we can help.