SMP Law is Sponsoring GREASE The Musical!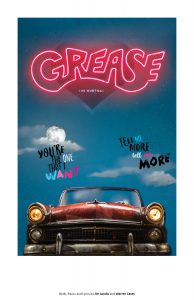 Grease is the word! SMP Law is excited for opening night of GREASE The Musical at Drayton Entertainment – Hamilton Family Theatre Cambridge!
The ever popular movie musical comes to life on stage and SMP Law wants to give YOU and a guest a chance to take a trip back in time to watch the T-Birds and the Pink Ladies sing and dance their way through their summer!
Keep an eye on our website blog posts over the next few weeks to see how you can win two tickets for a night of "summer lovin" at GREASE The Musical!
Contact us anytime at SMP Law to help SiMPlify your legal matter at 905-565-9494 or email info@smplaw.ca if you have any questions or would like to book an appointment to meet and discuss your situation and how we can help.
Like us on Facebook! Follow us on Twitter and Instagram!