"That's it!, You are out of my Will!" What to Do When You Need to Change Your Will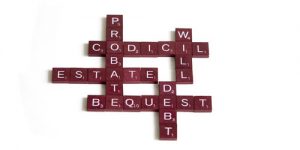 It has become more frequent for a parent to remove a child from their will after a heated argument. As such, litigation can occur because the child(ren) feel the new will does not state the parent's true intention(s).
Therefore, if you want to remove someone from your will, you should consider the following:
personally schedule your appointment with the drafting lawyer;
attend the lawyer appointment without being accompanied by any of the beneficiaries in your new will;
attend the lawyer meeting with notes of your financials and provide a list of your dependants;
ensure the lawyer makes notes as to why you are changing the will;
and most importantly, bring in a copy of your old will and go through the old will with the lawyer fully explaining your reasons for the change.
Contact us anytime at SMP Law to help SiMPlify your legal matter at 905-565-9494 or email info@smplaw.ca if you have any questions or would like to book an appointment to meet and discuss your situation and how we can help.