SMP Law Sponsor Night on February 9th for the Steelheads!
SMP

Law Firm is proud to be the sponsor of the Mississauga Steelheads game on Friday against the Barrie Colts! Come and join us cheer on the Steelheads!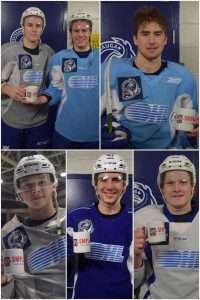 Arrive early to get a FREE Steelheads jersey t-shirt & enter our giveaway for 7 GOLD level tickets to the Steelheads home game of your choice during the second intermission!
For more information, visit the
SMP

Law Firm Twitter page

Contact us anytime at SMP Law to help SiMPlify your legal matter at 905-565-9494 or email info@smplaw.ca if you have any questions or would like to book an appointment to meet and discuss your situation and how we can help.