SMP Law Sponsors the Over "N" Under Club Again!
SMP Law is a proud sponsor of the Over "N" Under Car Club – again!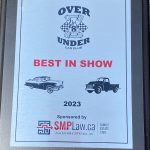 We continue to enjoy sponsoring such a fun organization and see all of the fantastic automobiles and to meet some great people who share a passion for cars.
The Over N Under Car Club second "Show and Shine" was on Sunday July 9, 2023 (11 am – 3 pm) and SMP Law was given the honour of selecting the "Best in Show" at the meet. We selected the 1928 Ford Model A. It is a beautiful car, given that it is 95 years old!!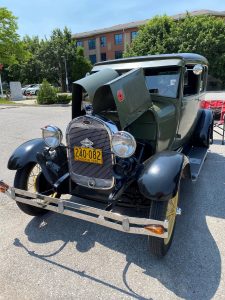 SMP Law is always here to help you SiMPlify the process of creating a parenting plan that suits your family's needs, so do not hesitate to reach out to us at 905-565-9494 if you have any questions. Contact us anytime at SMP Law to help SiMPlify your legal matter at 905-565-9494 or email info@smplaw.ca if you have any questions or would like to book an appointment to meet and discuss your situation and how we can help.