SMP Law Sponsor Night August 3rd – Grease The Musical!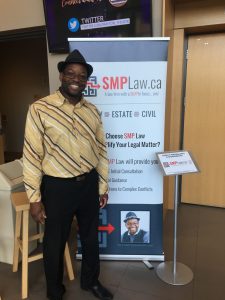 Over 500 people were in attendance at SMP Law's sponsor night at Grease The Musical. During the show, a few of the T-Birds (Danny and Doody) took a picture with Shawn Philbert, lawyer at SMP Law, prior to singing Greased Lightnin'.
It was the final show in Cambridge and SMP Law wishes the cast well as they continue their journey with Grease The Musical to Grand Bend!