SMP Law is Excited to Sponsor the Mississauga Steelheads for the 2018-2019 Year!
SMP Law is ready to get back into their Mississauga Steelheads jerseys and cheer them on! SMP Law was a proud sponsor of the Steelheads last season and enjoyed many benefits to sponsoring the team including Sponsor nights where SMP Law invited many members of the community to come and enjoy a complimentary Steelheads game.
The Steelheads had a great 2017-2018 season and as SMP Law prepares to finalize the sponsorship for the 2018-2019 season, we look forward to another amazing year ahead!
A HUGE congratulations to Ryan McLeod on getting drafted by the Edmonton Oilers in the NHL Draft on June 23, 2018. We can't wait to see what Ryan's future holds! Way to go Ryan!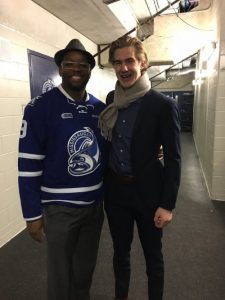 Like us on Facebook! Follow us on Twitter!
Contact us anytime at SMP Law to help SiMPlify your legal matter at 905-565-9494 or email info@smplaw.ca if you have any questions or would like to book an appointment to meet and discuss your situation and how we can help.