Merry Christmas from SMP Law!
SMP Law is wishing everyone a safe and happy holiday season. Please be advised that SMP Law will be closed for the Christmas Holidays effective 12:00 p.m. on Friday December 18, 2020 through to 9:00 a.m. on Monday, January 4, 2021.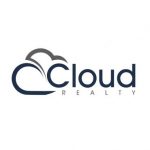 As you enjoy your holiday break, SMP Law wanted to share a recipe for homemade truffles found in the latest December Newsletter from Cloud Realty:
Ingredients
8 ounces of high quality 60% chocolate
½ cup of whipping cream
3 crushed candy canes
Break up the chocolate into small pieces and place in a bowl. Next, heat up the cream in a saucepan and pour it over the chocolate until it melts. Finally, whisk until shiny and then pour into a shallow pan and refrigerate for a few hours.
Once chilled, roll the mixture into 12 separate balls and place them on a parchment-lined cookie sheet and then coat them with the crushed candy canes. You can also use cocoa powder or pistachios.
These decadent treats can be stored in the fridge for about two weeks. Just be sure to bring them to room temperature before serving. If you're giving these treats as a gift, place each truffle in a mini decorative baking cup. Enjoy!
Reach out to Will Yohana at Cloud Realty for more information by email at will@willyohana.com or call 519-593-3912.
Non Affiliation Disclaimer: Shawn M. Philbert Professional Corporation is not affiliated with, nor is it responsible for, the content and or services provided by Will Yohana, Cloud Realty. The information provided herein is for the sole purpose of providing information to the reader. The reader acknowledges that Shawn M. Philbert Professional Corporation is not liable for any services, information and/or advice provided by Will Yohana and Cloud Realty.