SMP Law Excited to be Sponsoring Milton Magic Soccer!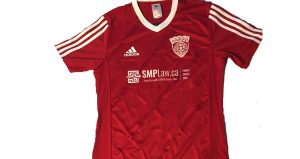 Shawn Philbert of SMP Law is very excited to be coaching this year for Milton Magic Soccer! The season has begun and SMP Law looks forward to having fun, teaching new skills and being part of the community.
Contact us anytime at SMP Law to help SiMPlify your legal matter at 905-565-9494 or email info@smplaw.ca if you have any questions or would like to book an appointment to meet and discuss your situation and how we can help.