About Pedro Obregon
Pedro Obregon is a lawyer from Peru. Pedro obtained his LL.B. in 2001, when he graduated from the University Catholic of Peru. Pedro gained experience working in the Local and Provincial Government of Peru.
Pedro joined SMP Law in May of 2011 after completing his co-op placement program with the firm. With his thorough understanding of the general principles in law, Pedro supports the legal team with various legal and administrative tasks. Pedro's future plans are to obtain accreditation from the Law Society of Upper Canada.
"Don't forget: Beautiful sunsets need cloudy skies".
– Paulo Coelho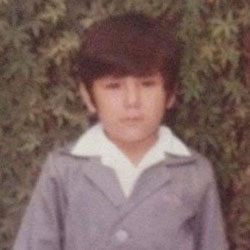 Pedro loves soccer. He started playing and enjoying soccer since he was 5 years old, but is now content watching his son play at many tournaments and attending at professional games with him.
Pedro also loves spending time and travelling with his family. It is one of his principles in life that remembering great moments with family is priceless.
"Before you act, listen. Before you react, think. Before you spend, earn. Before you criticize, wait. Before you pray, forgive. Before you quit, try".
– Ernest Hemingway.