About Lorrie Howse
Lorrie Howse completed Human Resources Management Certificate at Humber College in 2007 and is a Certified Member of the Human Resources Professional Association. Before attending college, Lorrie worked within several industries including leading a team at a plastic house ware manufacturing facility, head of Health and Safety at a large pet supply manufacturer and was employed by a world renowned big box retailer for many years where she honed her management style and developed her skills while attending Humber College.
Lorrie joined SMP Law in 2010, where she has applied her management skills and best business practices as the Firm Manager. Lorrie's strong business knowledge combined with her human resource management experience is an asset to the firm.
"It is never too late to be what you might have been".
– George Eliot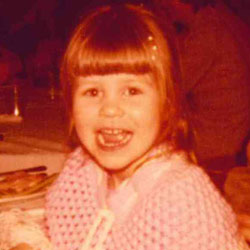 While growing up, Lorrie was always outside helping change the oil in the various cars that she owned. Lorrie's early interest in fast, classic cars evolved into a life-long passion shared with her husband. On a sunny day you will find Lorrie and her family cruising around in their 1970 GTO!
Many of Lorrie's friends will also tell you she is a bit of a sharp-shooter! Lorrie is an avid pool player and spends the off-car season sharpening her shooting skills with her team 'Pot the Black'!