About Emmanuel Bragat
Emmanuel Bragat was admitted to the bar in the Philippines in May of 2004. He obtained his Bachelor of Laws degree from Southwestern University in Cebu City, Philippines. Prior to that, he earned his degree in Bachelor of Science in Commerce (major in Accounting) from the University of San Carlos in Cebu City, Philippines.
His employment in various government agencies and private corporations while completing his law studies provided him with valuable experience in the fields of accounting and insurance. Upon his admission to the Philippine bar, he practiced law for over a year with a local law firm in Cebu City that specializes in family law, civil litigation and criminal law. He and his wife immigrated to Canada in 2006.
He started at SMP Law as a co-op placement student in August of 2007 and was eventually hired as Senior Law Clerk in November of the same year. He has since expanded his knowledge and skills in legal research and in drafting of pleadings and other legal documents.
"Nothing is so strong as gentleness, nothing so gentle as real strength."
– St. Francis de Sales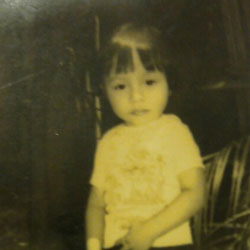 Emmanuel has a keen interest in travel and history. No wonder he is eager to learn to speak other languages besides Cebuano, Tagalog and English. Whenever Emmanuel visits new places, he always finds time to go to a museum, a church or any landmark of those places.
In his spare time, Emmanuel either watches documentaries or reads books about travel, history, and politics. He enjoys listening to both rock and classical music and is a sports and stand-up comedy fanatic.
"The world is a book, and those who do not travel read only a page."
– St. Augustine of Hippo